We are focused on providing high-quality professional foot care and wellness treatments with a caring approach. We will do everything we can to exceed your expectations.
We offer discreet, professional high-quality foot care nurse treatments In-Office at in Emeryville, Ontario
Who needs a Foot Nurse?
Can't Reach your Toes?

Diabetic Foot Care

Senior Foot Care

Injuried or immobilized

People with limited vision

Athletes

Individuals with arthritis

People with poor circulation

People with loss of sensation

Cancer patients

Pregnant women

Thick nails that are hard to cut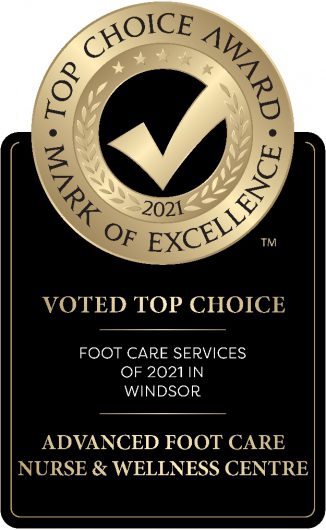 Proudly offering Home Foot Care Visits in Windsor, Ont., Kingsville, Lasalle, Amherstburg, Tecumseh, Lakeshore, Essex, Harrow, Leamington, Belle River, Stoney Pointe, Tilbury and all of Essex County and Chatham areas
All instruments are packaged in sets and sterilized by autoclave per CSA and PHO Standards. To eliminate the risk of cross contamination, all surfaces and treatment areas are cleaned and disinfected between clients.
You can be assured that all Infection Control practices implemented are in accordance with the latest Best Practice Guidelines in Lakeshore, Ontario