| | |
| --- | --- |
| Posted on July 11, 2020 at 12:15 AM | |
What is Peripheral Neuropathy?
Peripheral neuropathy is damage of the peripheral nerves. Your peripheral nerves are the nerves that travel to your arms and legs. When the nerves are damaged, they don't function properly. People with peripheral neuropathy have decreased or abnormal sensation in their toes and fingers. Sometimes, they develop problems moving these parts of the body as well.
Symptoms:
The most common symptoms of peripheral neuropathy include burning, numbness, tingling, or shooting or stabbing pain in the toes and/or fingertips. Any change in sensation in the fingers or toes may be a symptom of peripheral neuropathy. Be sure to report any abnormal sensations to your doctor. Those sensations may be the first sign of another problem, such as diabetes.
Causes:
In the United States, the most common cause of peripheral neuropathy is diabetes. According to the American Diabetes Association, 60 to 70 percent of people with diabetes will develop neuropathy within their lifetime.
* Certain medications, including some chemotherapy drugs.
Heredity. Some people have a family history of peripheral neuropathy.
* Advanced age. Peripheral neuropathy is more common as people age.
* Arthritis. Certain type of arthritis, especially involving the back, can cause peripheral neuropathy.
* Alcoholism. According to the US National Library of Medicine, up to half of all long-term heavy alcohol users develop peripheral neuropathy.
* Neurological disorders. Certain neurological disorders, including spina bifida and fibromyalgia, are associated with peripheral neuropathy.
Injury. Acute injury to the peripheral nerves may also cause peripheral neuropathy.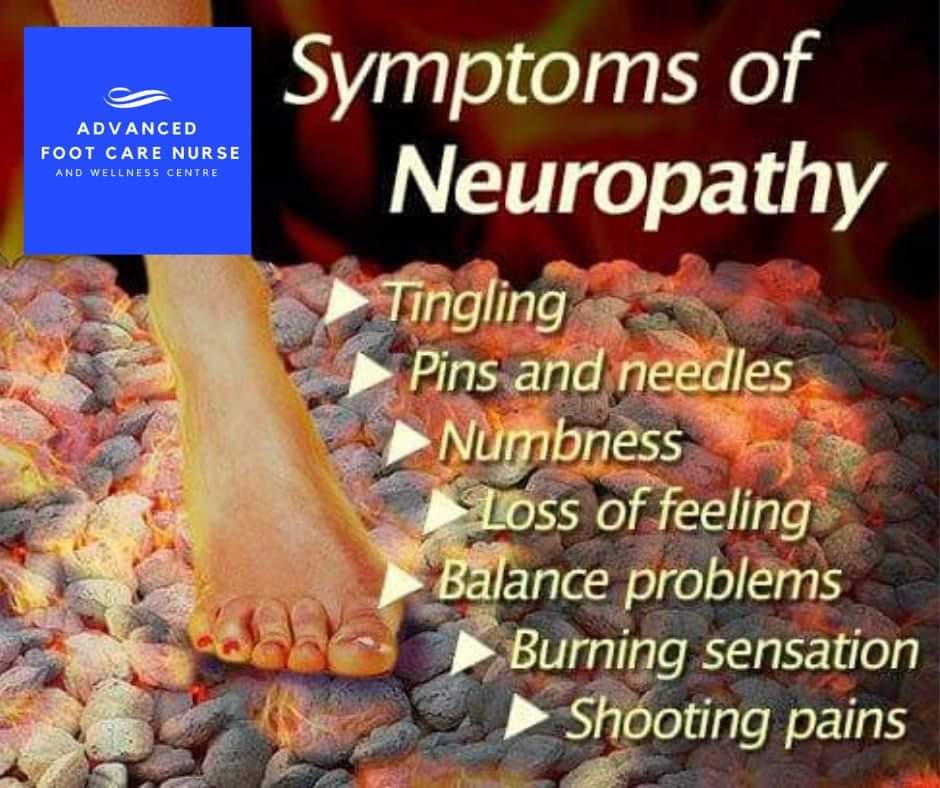 | | |
| --- | --- |
| Posted on June 5, 2020 at 12:15 AM | |
PROTECTED FOOT CARE SERVICES
We are currently offering Foot Care Nursing HOME VISITS and our Foot Care OFFICE is open 3 days a week for those in need of getting those feet done!
We are exceeding all new mandated regulations for personal protective equipment and disinfecting our rooms and equipment inbetween clients!
Yours and Our safety is the priority!
What Changes Have We Made...
* Clients will only be allowed in the clinic one at a time. They will wait in their car for their turn. Waiting room is closed. We will ask you to wear a mask if you have one and sanitize your hands upon arrival.We will also take your temperature.
* Nurses for home appointments will wear FULL PPE and sanitize all equipment in between clients. All Nurses report their temperature daily to office.
* 2-step COVID-19 Screening completed. A passive screen call before your appointment and a 2nd assertive screening at point of care.
We offer the required individual treatment room with a clear divider installed between patient and nurse while care is performed.
* We are using a screening tool to decide foot care urgency.
* The receptionist also has a clear barrier installed. Please feel safe with us!
* All staff wears full PPE, gloves, gown, mask and eye shields and we always have gold standard disinfection and sterilization procedures for all equipment and tools being used.
* We have improved our ventilation system in the office to increase air flow.
* We have strict Public Health directives and guidelines we follow with pride.
Come and feel safe getting your feet done!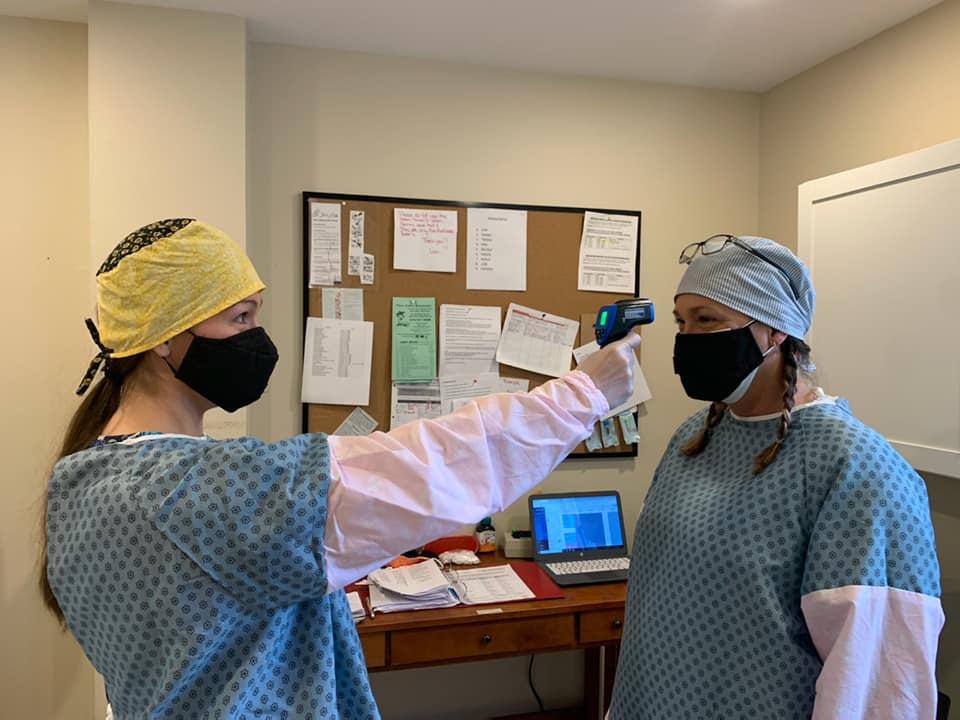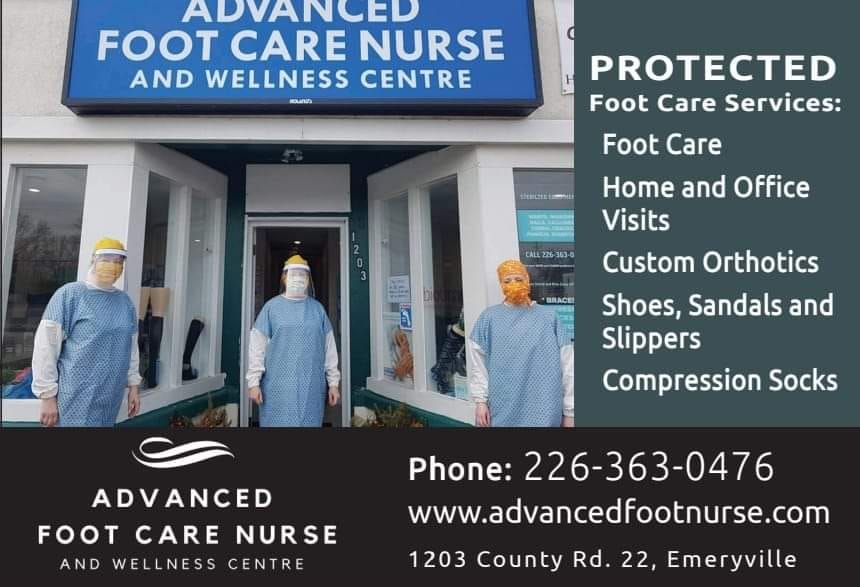 /